MOTORINDIA is glad to present to you an interesting  and information-packed portal on AUTO EXPO 2014.
Auto Expo 2014 will be held as two separate shows – Motor Show and Component Show in two separate venues.
While the Motor show is planned at Greater Noida (India Expo Mart) from 7th to 11th February, 2014; the Auto Expo 2014 -Component Show, is scheduled from 6-9 February 2014 at Pragati Maidan ( Hall 1-6, select hangars), New Delhi, India.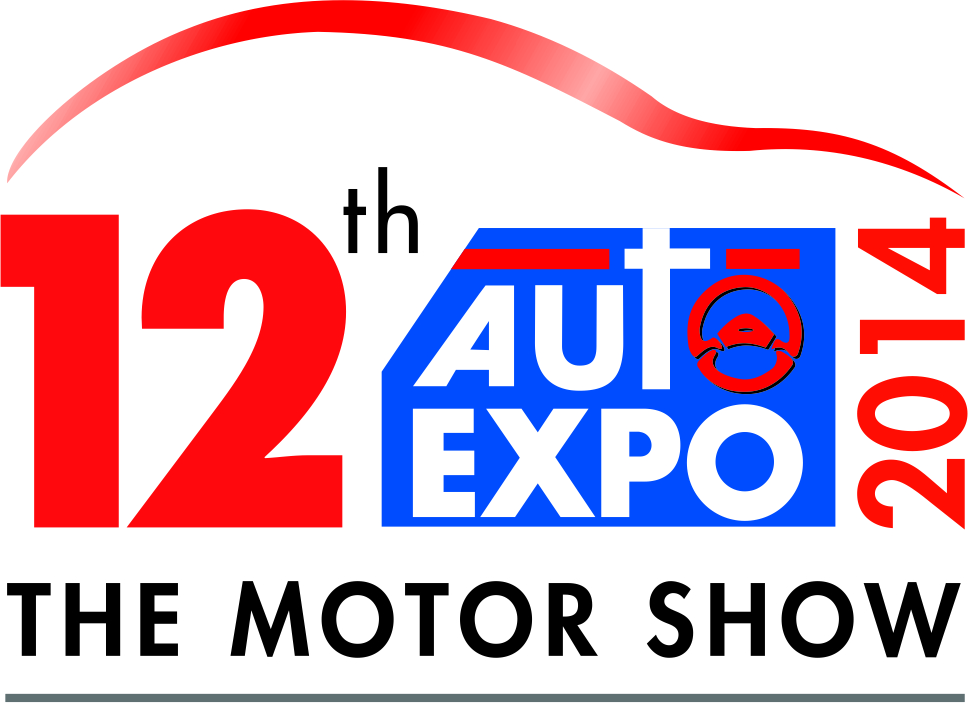 AUTO EXPO MOTOR SHOW 2014
The Association of Indian Automobile Manufacturers (currently Society of Indian Automobile Manufacturers – SIAM), and the Auto Component Manufactures Association of India (ACMA) celebrated 25 years of their existence in 1985.  And decided to organize in  cooperation with the then Association of Indian Engineering Industry (now CII), the Auto Expo from 3rd to 12th January 1986 at Pragati Maidan .
The first Auto Expo in 1986 was a window on technology transfer since it showed how the Indian automotive industries were absorbing new technologies & promoting indigenous       R & D for adapting these technologies to the rugged Indian conditions! The 10 day show was a path breaking event with the then Prime Minister Mr. Rajiv Gandhi visiting the show to encourage the industry.
We celebrated the 50 years of SIAM and ACMA in 2010 & 25 years of Auto Expo in 2012 which was the 11th Auto Expo  organized jointly by ACMA, CII and SIAM at Pragati     Maidan, New Delhi, India  and focused on the theme "Mobility for All".
Over the years, Auto Expo has evolved from providing a platform for joint ventures, generating enquiries, one to one interaction, etc. to a more focused and modern Motor Show . This platform is used for brand promotion and corporate image development by Exhibitors . Auto Expo has always witnessed large footfall of more than a million people visiting the show and has emerged as not only one of the largest exhibition anywhere in India both in terms of the space occupied and in terms of crowd but also one of the major Motor Shows of the world. Auto Expo  attracts presence of all the automobile majors besides participation from over 30 countries including    China, Germany, Italy, Japan, Korea, South Africa, Singapore, Sweden, Taiwan, United Kingdom, United States of America, etc.
Exhibitors Profile
Cars & MUVs/SUVs

Two Wheelers

Three Wheelers

Special Vehicles

Concept Vehicles

Commercial Vehicles (Trucks & Buses)

Tyres and Tubes ManufacturersDesign & Automotive Related Institutions

Styling, Design, Engineering and IT for Automobile companies

Institutions, Universities, etc.,

Financial Institutions and Banks

Auto Insurance Companies

Media & Auto Publications

 
Till the last edition of Auto Expo the show was held in one venue – Pragati Maidan, New Delhi, India.  However, with the increasing participation of Exhibitors, visiting Auto-enthusiasts and paucity of space it was very difficult to cope at this venue, it has been decided that the 2014 edition of Auto Expo will be organised jointly by all the three organisations – ACMA, CII and SIAM but it will be held at two venues:
The dates of the show have been announced as February 7-11, 2014.